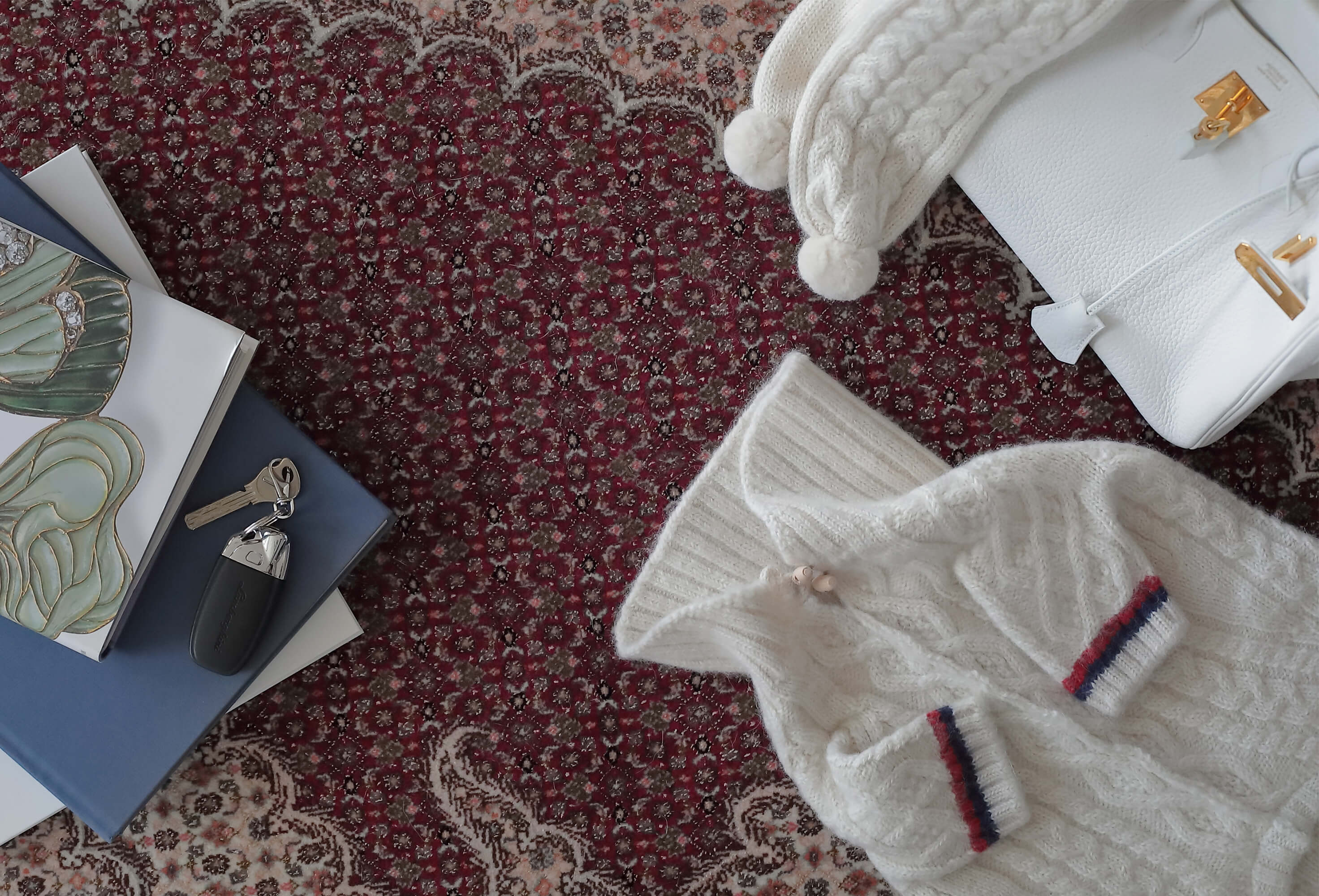 Product Care
Washing Instructions & Product Care Guidelines:
Only use cashmere shampoo.

Turn the garment inside out and soak in water. Hand wash and squeeze suds gently through fabric. Do not rub.
Put garment in a laundry net and set timer for under 30 seconds for spin dry.
To prevent colors from bleeding, do not soak for too long.
After washing, smooth the garment back into its original shape and place flat; dry naturally away from direct sunlight. Do not tumble dry.
Fold garment after use to hold its shape longer. Using hangers may cause unwanted stretching.
Friction between fabrics may cause dark colors to transfer.
We provide repair services at a charge for holes and frays caused by accidents.